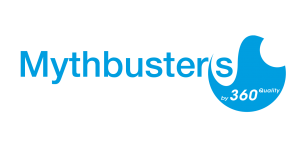 Communication platform
Myths are easily created. In the battle over market share between containerised and specialised shipping logistics, a lot of myths and half-truths have sprouted.
There is no way around the added value of 360 Quality, and we want to challenge these myths with a positive action. That is why we have created a communication platform, with which we can communicate in one voice.
We are specialists for specialists, and will not hesitate to tell you the truth. Quality is more than a ship, terminal or pallet; it is about getting your cargo to destination as quickly as possible under the right conditions, giving you the longest possible shelf-life. With 360 Quality that is not a myth!
We tackle these myths with our Mythbusters. They will actively scan their surroundings for any myths, and bust them by sending out the correct information.
Of course, our Mythbusters aren't able to know everything. That's why they get support of a Technical Committee, that will serve as their main source for correct information and documentation. The Technical Committee also scans its surroundings for myths, in order to help the Mythbusters.